UNV IPC2124LE-ADF40KM-G Camera
High quality image with 4MP, 1/3″CMOS sensor
• 4MP (2688*1520)@ 25/20fps; 4MP (2560*1440)@ 25/20fps; 3MP (2304*1296) @30/25fps; 2MP (1920*1080) @30/25fps;
• Ultra 265, H.265, H.264, MJPEG
• Easystar technology ensures high image quality in low illumination environment
• 120dB true WDR technology enables clear image in strong light scene
• Support 9:16 Corridor Mode
• Built-in Mic
• Smart IR, up to 50m (164ft) IR distance
• Supports 256 G Micro SD card
• IP67 protection
• Support PoE power supply
• 3-Axis
UNV IPC2124LE-ADF40KM G 4MP HD Mini IR Fixed Bullet Network Camera
THE UNV IPC2124LE-ADF40KM-G Camera :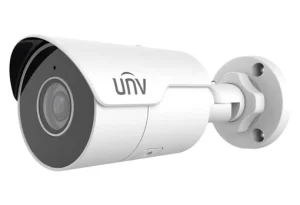 IPC2124LE-ADF40KM G from Uniview is a 4MP HD Fixed Bullet Network Camera.
It has a 1/3″ progressive scan CMOS sensor and a 4mm fixed lens
with a minimum illumination of 0.003 lux when the infrared light is on
It also supports PoE power supply and the maximum IR distance is up to 30m (98ft).
camera is intended for taking high-quality photos and video surveillance indoors and outdoors.
IPC2124LE-ADF40KM G is widely used in small and large companies to monitor and secure their properties.
unv camera system :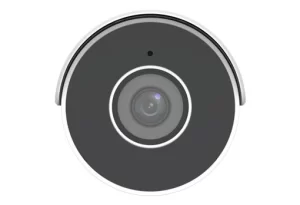 UNV Camera System refers to the Uniview group of IP video surveillance equipment and solutions.
camera systems are widely used for security and surveillance in both small and large businesses.
it range consists of Bullet Cameras, Dome Cameras, PTZ Cameras and Fisheye Cameras
Each designed to meet unique needs and requirements.
These cameras incorporate cutting-edge technologies such as smart infrared
facial recognition, and other analytics.
UNV camera systems are popular among security professionals due
to their high quality images, ease of use, and advanced functionality.
best security camera :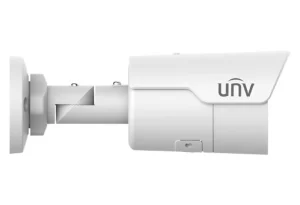 When it comes to protecting your home or business
Having a high-quality security camera is a must.
With many alternatives on the market
Determining the best security camera can be difficult.
However, take some basic things into consideration
It will help you make an informed decision and achieve
the security and peace of mind you are looking for.
First and foremost, image quality is an important factor
to consider when choosing a security camera.
To ensure clear and detailed shots
Look for cameras with high video capture resolutions, preferably 1080p or greater.
Consider cameras with advanced features like night vision and wide dynamic range (WDR).
To capture clear images in low-light or difficult-to-light scenarios.
You can also see another version of UNV
Specification:
UNV IPC2124LE-ADF40KM-G Camera
Brand

UNV

Sensor

1/3", 4.0 megapixel, progressive scan, CMOS

Minimum Illumination

Support Easystar: Colour: 0.003 lux ( F1.6, AGC ON)
0Lux with IR

Day/Night

IR-cut filter with auto switch (ICR)

Shutter

Auto/Manual, 1 ~ 1/100000s

Adjustment Angle

Pan: 0° ~ 360°

S/N

>56dB

WDR

120dB

Lens Type

4.0mm @F1.6

Iris

Fixed

Field of View (H)

83.7°

Field of View (V)

44.9°

Field of View (D)

89.2°

Video Compression

Ultra 265, H.265, H.264, MJPEG

H.264 Code Profile

Baseline profile, Main profile, High profile

Frame Rate

Main Stream: 4MP (2688*1520), Max 25fps;4MP (2560*1440), Max 25fps; 3MP (2304*1296), Max 30fps; 1080P (1920*1080), Max 30fps;
Sub Stream: 720P (1280*720), Max 30fps; D1 (720*576), Max 30fps; 640*360,Max 30fps;

Video Bit Rate

128 Kbps~16 Mbps

U-code

Supported

OSD

Up to 4 OSDs

Privacy Mask

Up to 4 areas

ROI

Up to 8 areas

Video stream

Dual streams
UNV IPC2124LE-ADF40KM-G Camera